A Scientist of Ton Duc Thang University Participates in the ISI Journal Appraisal Committee
Dr. Nguyen Duc Hiep, Head of the Environmental Quality, Atmospheric Science and Climate Change Research Group (EAAC) of Ton Duc Thang University TDTU) has just been appointed as an Appraisal Committee Member of the Environmental Monitoring and Assessment (EMA) Magazine belonging to Springer Publishing Company.
EMA is the leading ISI journal on environmental monitoring and assessment, specializing in publishing intensive research results on monitoring and assessment of water, air, ecosystem, climate change and the ocean. The EMA has an impact factor of 1,959 according to Journal Citation Reports (Clarivate, USA) and an H-index of 91 according to SJR (Spain).
The position of Editorial Board Member is awarded to scientists who have made excellent contributions in their field of expertise, peer-review experience, and impartiality in scientific evaluation for many journals in related fields; and who have strong international relations within the research circles. The tasks of the Appraisal Committee members include reviewing works for publication in journals, inviting specialized scientists for review, helping the journal gain the attention of its senior scientists through their interaction and contacts made at international conferences, contributing research papers to the journal and regularly giving opinions to improve the quality of the journal.
The appraisal committee of EMA carries out the voting of members by a methodical selection process. Candidates are nominated based on scientific research achievements as well as significant contributions to the field; at the same time, they must have professional leadership experience, extensive relations and high international experience. Based on Dr. Nguyen Duc Hiep's long track record in scientific research and peer-review activities, the Editor-in-Chief of EMA, Dr. Bruce Wiersma, has officially sent an invitation to Dr. Nguyen Duc Hiep to become a Member of the Appraisal Committee of EMA.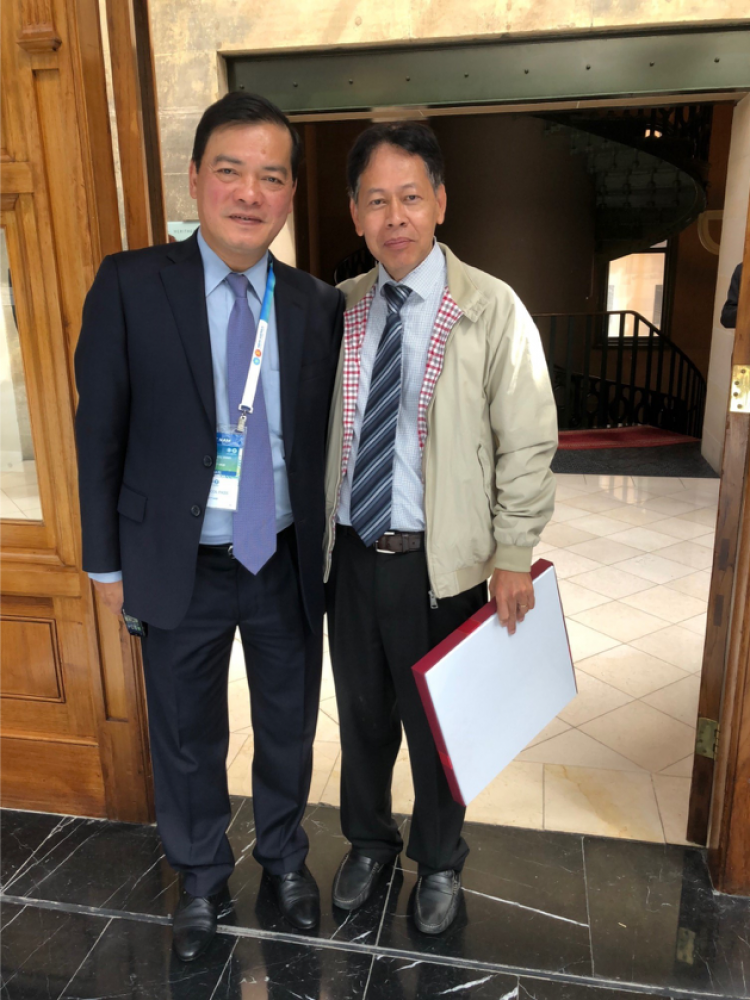 The fact that Dr. Nguyen Duc Hiep is elected to be an Appraisal Committee Member of EMA is an honor for both Dr. Hiep and TDTU. With its orientation to become a world class research university, TDTU is internationally strong and proud of its worldwide name recognition; specifically, TDTU is ranked among the top 960 best universities in the world according to URAP, the top 1000 best universities in the world according to ARWU, the top 200 best universities in the world on sustainable development according to THE and the top 25 Leading ASEAN regional research institutes according to WoS.
Dr. Nguyen Duc Hiep is one of the leading scientists in modeling, data analysis, monitoring and assessment of air environment quality in Australia, New Zealand and Vietnam. He is running the EAAC Research Group of TDTU and cooperating with scientists in many countries including Australia, Malaysia, Singapore, Hong Kong, India and New Zealand. For nearly 20 years, he has made great contributions to the field of atmospheric science, meteorology, environmental pollution and climate change. Up to the present time, he has published nearly 100 scientific research works, including more than 40 works in prestigious ISI/Scopus journals in the world. Dr. Nguyen Duc Hiep is also often invited to report at many conferences related to environment and climate change in Australia, New Zealand, Taiwan, Singapore and many European countries. He has received grants from the Australian Research Council, in collaboration with the University of Technology Sydney in doctoral training.