Conferment of Labour Order, First class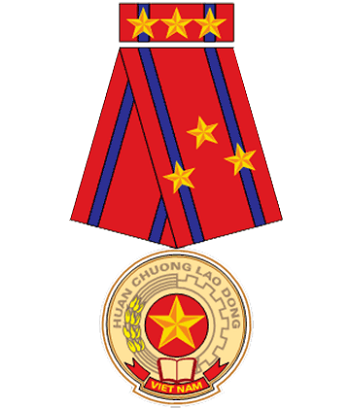 On 24th September 2016, Ton Duc Thang University was honored to receive a first-class labour order from the President of the Socialist Republic of Vietnam for its outstanding achievements with respect to labour, creativity and national construction during the period from 2011 to 2015.
This event is recognition of ongoing development for 19 years, as well as a great motivator for the university professors, students, and staff members to strive for greater efficiency in teaching and serving the community, as well as sustainability. This also matches the university's orientation "For accomplishment in human development and a society with sustainable, stable growth".
Medal of friendship of the Government of Lao People's Democratic Republic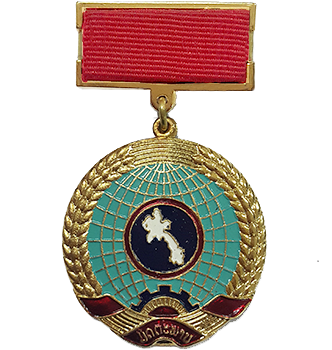 On 23/09/2017, in the ceremony of the 20th Anniversary of the building and developing Ton Duc Thang University, after the State award; we were grateful to receive Ms. Lachanthaboune Sengdeuane, Minister of Education and Sport of Lao People's Democratic Republic, General Director of the Lao Education and Sports Ministry, Mr. Somxay Sanamoune, General Consulate of Lao People's Democratic Republic Ho Chi Minh City represented Lao People's Democratic Republic who are generously awarding the Friendship medal of Lao People's Democratic Republic to Ton Duc Thang University.
This award from the President of Lao People's Democratic Republic states that over the years, Ton Duc Thang University has contributed significantly to Laos' development of high quality human resources through scholarship programs to train human resources at the undergraduate and graduate levels; organizing high quality training through a serious training management process; implementing career orientation including policies that encourage learners to higher education; exchanging and sharing experiences in managing autonomous schools with Laos' Department of Education and Sport as well as high schools...; These activities have directly contributed to the development of friendship and comprehensive cooperation between the two countries to a new and higher level.
Also on this occasion, the Lao State has generously awarded Class 3 Labor Medals to three officers of the University: Prof. Le Vinh Danh (President), Ms. Trinh Minh Huyen (Assistant to President) and Tran Trong Dao (Vice-President) for their unremitting efforts to contribute to the development of friendship and a comprehensive relationship between the two countries. >Under the assessment of QS Stars, a typical three star university is well-recognized nationally, may have begun to attract international recognition, and its graduates are attractive to employers. To Ton Duc Thang University, a rating of three stars provides deeper insights into teaching quality and reputation of the university, enhancing academic credentials of students who have been studying at the university as well as prospective students.