Seminar on quantum chemistry
Meeting room C, TDTU; 19 Nguyen Huu Tho, Tan Phong Ward, District 7, Ho Chi Minh City;
Department for Management of Science and Technology Development of Ton Duc Thang University (TDTU) has announced the seminar on scientific topic "Research on quantum chemistry on geometric structure and optical properties of small clusters of silver atoms in the LTA zeolite compartment".
Time: 3:00-4:30 pm on July 26, 2019;
Speaker: Dr. Ngo Tuan Cuong, Hanoi National University of Education;
Location: Meeting room C, TDTU; 19 Nguyen Huu Tho, Tan Phong Ward, District 7, Ho Chi Minh City;
Participants: We welcome all scientists, teachers and students who have an interest in the above topic to attend the seminar and join the discussion. Please register with the Organization Board before July 24, 2019 by email: doanthithanhthao@tdtu.edu.vn.
Information about the speaker:
Dr. Ngo Tuan Cuong graduated with a Doctorate in chemistry at Leuven University (Belgium) in 2013. He is currently working at Hanoi National University of Education.
Dr. Cuong is the main author and co-author of more than 20 projects published in ISI international journals and nearly 20 projects published in Vietnam. He is also the author of several books on General Chemistry. Particularly, Dr. Cuong's work on "The luminescence of silver atom cluster" was published in 2018 in Science magazine, a prestigious and reliable scientific journal in the world with H-index = 1058 and impact factor IF> 35.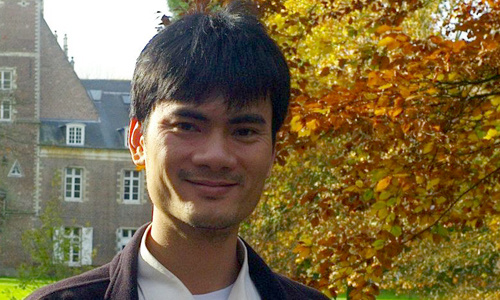 Reference:
https://www.researchgate.net/profile/Ngo_Cuong
https://vnexpress.net/khoa-hoc/thay-giao-viet-co-cong-trinh-tren-tap-chi-danh-tieng-quoc-te-3794126.html