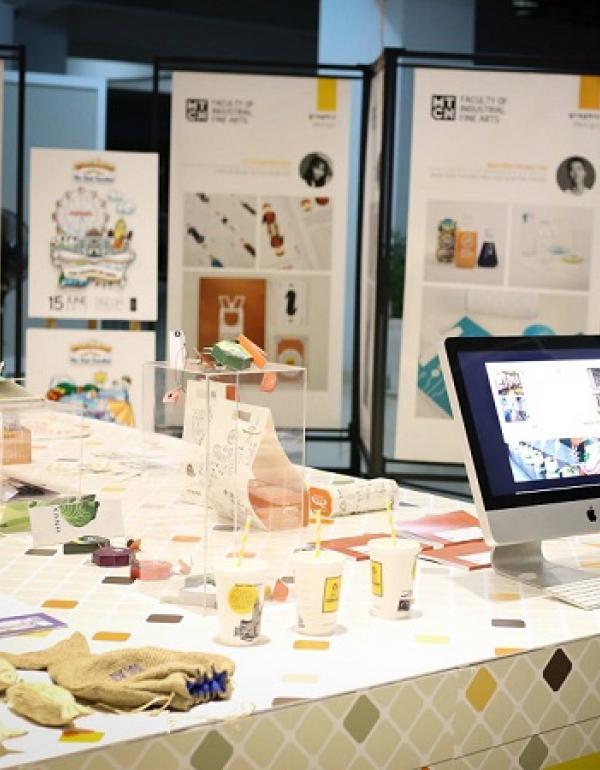 Contact Info
Office: D701-Ton Duc Thang University -19 Str., Tan Phong ward, District 7, HCM City.
Phone: (028) 37 760 662
Website: http://ifa.tdtu.edu.vn/en
Faculty of Industrial Fine Arts
http://ifa.tdtu.edu.vn/en
Since its establishment in 2003, the Faculty of Industrial Fine Arts has been a place where learners' interest in art is fostered, their creativity is nurtured and their career prospects are shaped. Currently, we are home to a dedicated team of both Vietnamese and foreign experienced
staff, training more than 1000 students, partnering with prestigious institutions both in the region and all over the world, and acting as a member of the Ho Chi Minh City Handicraft and Wood Industry Association.
Students of the Faculty are developed in a favourable learning environment for both theoretical and practical training, both in- class modules and work-related practice, through in-class activities and talkshows or workshops as well. Furthermore, they can well take advantage of our close ties with the industry and available facilities, including well-equipped classrooms, studios, sewing workshops, a ceramic kiln, showrooms and a factory equipped with specialized machinery.